NEURODIVERGENCE IN THE THERAPY ROOM
October 20, 2023
9:00 am - 12:30 pm CST - Live Webinar
3 CE Hours
KDH Collective - "Neurodivergence in the Therapy Room"



ACEP No. 7323
What is Neurodivergence? 'Neurodivergent' is a term describing groups of people whose brains function differently from the norm in some way. This includes the differences often seen in the Autism Spectrum, ADHD, anxiety, OCD, Anxiety Disorders, Sensory Processing Disorders, learning differences, and many other labels used both within and outside of the medical world.
Neurodivergence is incredibly common, very misunderstood, and has many comorbidities and
associated features. Difficulties due to neurodivergence are also frequently misdiagnosed in ways that are not helpful or even potentially harmful for clients. It is for these reasons that it is important for mental health clinicians to have an understanding of neurodivergence in therapy room.
This webinar will be an introduction to the world of Neurodivergence, this workshop will focus on diagnosis and an exploration of working effectively with neurodivergent clients in the therapy room.
Objectives:
Participants will understand Neurodiversity within a historical, biological, social, and ethical framework.
Participants will understand the impact of neurodivergence on current theory and the ethical practice of therapy.
Participants will understand differential diagnosis and neurodivergence for ethical practices.
Participants will be able to identify ethical Neurodiversity-Affirming Counseling practices.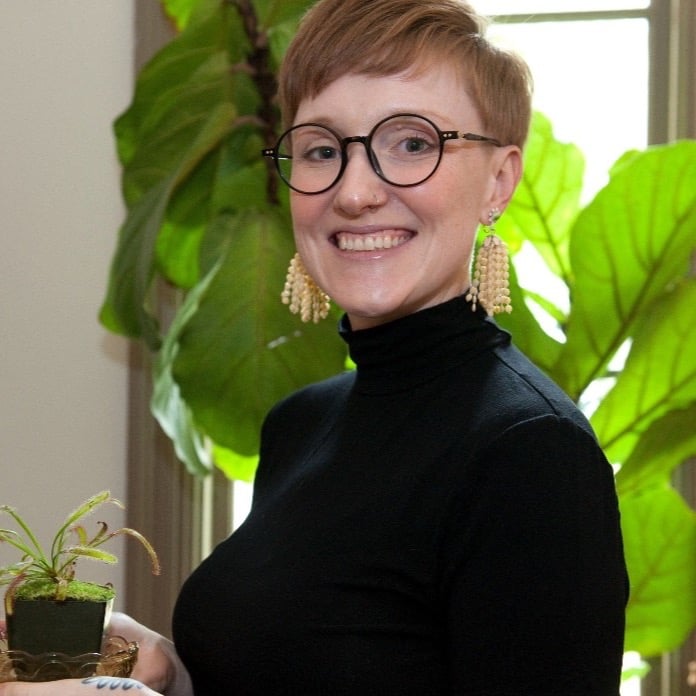 Whitney Storey, MS, LPC, PMH-C
Whitney (she/her) is a Licensed Professional Counselor, a Senior Instructor of Psychology, a therapist at KDH Counseling, and a life-long learner with insatiable curiosity. With a Master of Science in Psychology and an additional Master of Science in Counselor Education, Whitney has a knack for communicating information in a way that holds attention, connects theory to everyday life, and reaches learners from a variety of backgrounds and in a variety of settings. She has a deep love for people that leads her to help them live more value-driven lives in order to reach their full potential.
Whitney primarily works from a foundation of Acceptance and Commitment Therapy (ACT), which is less about decreasing things in your life (traditional therapy focuses on symptom reduction) and more about increasing your living. She has a decade of practice in working in the specialties of parenting and motherhood, perinatal mental health, identity, and incarceration. As a neurodivergent counselor and mother, her radical self-acceptance guides her unconditional positive regard for the people she interacts with on a daily basis.
In addition to her education and licensing, Whitney holds certifications in kink and marginalized orientations, perinatal mental health (PMH-C), and criminal justice counseling.
Outside of work, Whitney is a mother of two, a partner to a musician husband, and a caretaker of so many plants and animals, like bizarre varieties of cacti and her growing collection of exotic pets, including a jumping spider and a pygmy short-tailed opossum.
KD Holmes, MS, LPC, EMDR Certified
KD is a practicing therapist over the past 16 years at KDH Counseling. She has worked extensively Anxiety Disorders, Phobias, Obsessive Compulsive Disorder, ADHD, Autism and PTSD. She is Eye Movement Desensitization and Reprocessing Certified, and BTTI trained for treatment of OCD. She is passionate about providing training for therapists specifically in areas where biology shapes mental health. She and her staff believe that practicing evidence-based approaches is essential to helping our clients.
KD Holmes enjoys using biology as a foundation to guide behavioral approaches to treating mental health issues. She loves DBT, RODBT, and ERP because they address mental health treatment through tangible steps. These approaches allow for learning in sessions, and coaching between sessions to encourage change, build self esteem, and develop coping strategies that fit within the biological predispositions of the client.
Trauma reprocessing techniques such as EMDR, IMTT, and Deep Brain Reorienting offer valuable tools for transforming the nervous system and effectively addressing trauma responses that worsen mental health symptoms.
The wisdom of the biology of the nervous system, other practitioner's experience, collected data, and developed protocols provides the best outcomes for our clients and for the development of our profession. We never stop learning and this insatiable quest for learning continues to shape who she is as a therapist and as an educator.